"Juneteenth: A Freedom Day Celebration" in Partnership with the City of South Euclid & MyCom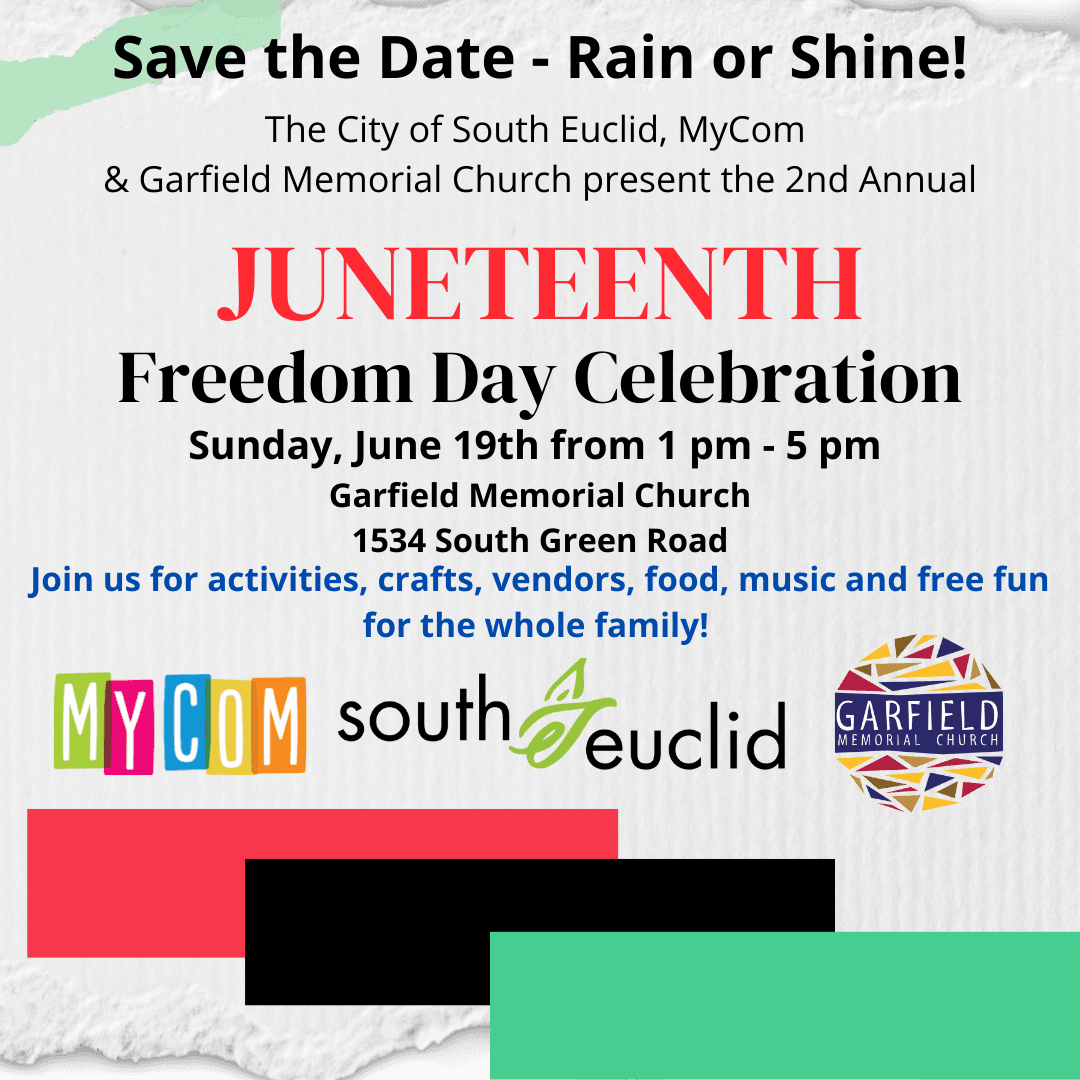 Once again Garfield Memorial Church is partnering with the City of South Euclid and MyCom to present South Euclid's Juneteenth Freedom Day Celebration.
The celebration will include things the whole family will enjoy including live music, spoken word, local vendors, food trucks, crafts, plenty of other activities. The celebration will be at Garfield Memorial Church's South Euclid Campus (1534 S. Green Rd.) on Sunday, June 19th from 1 - 5 PM rain or shine.
For more information (including how to volunteer or have a vendor space) use the form below or email scott@garfieldchurch.org or flora@garfieldchurch.org.
Sign up to Volunteer, find out about vendor space or for more information!
Order your eRacism shirt!