Garfield Memorial is a busy place with lots of fun activities in addition to our vibrant Sunday worship experiences. Visit often so you don't miss anything!
The Volunteer Test Drive: Sign up Now!
Martin Luther King, Jr Sunday - Guest Preacher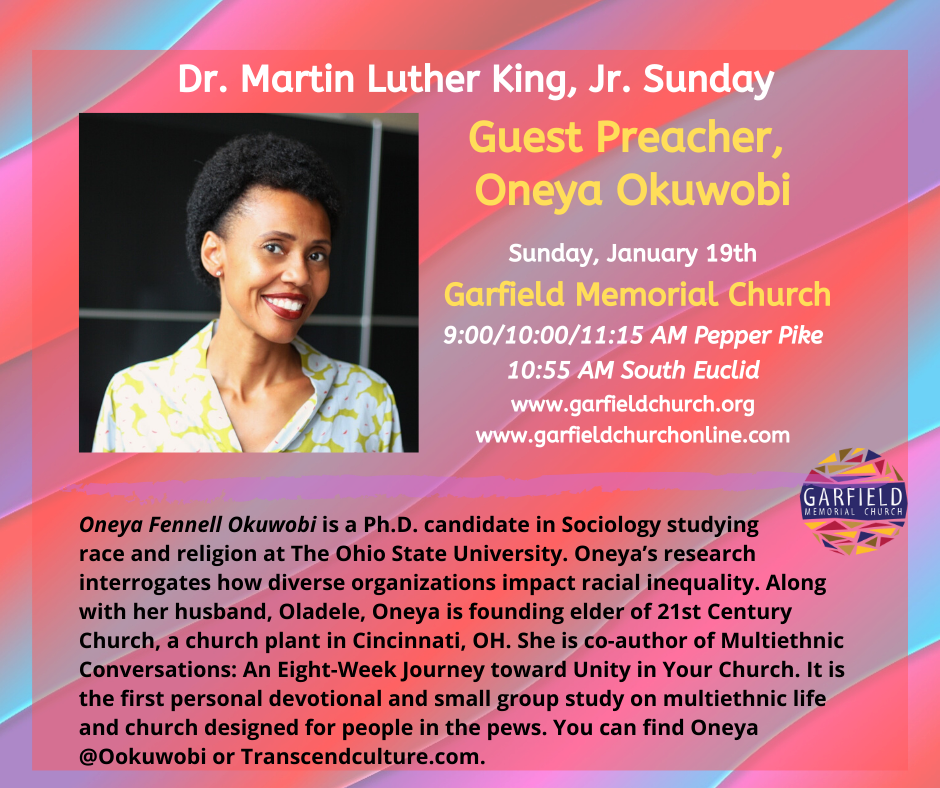 Ascension: A Night of Worship & Praise
The 'Bible App' Reading Journey
Souper Sundays
NEXT SALE | Sunday, January 19th
Support Garfield Youth CLE (grades 6-8 and 9-12) by purchasing soup during our Soup Sales on the 3rd Sunday of the month. Homemade soup will be available in small ($3) and large ($5) sizes to eat in the lobbies or take home. All proceeds from this fundraiser will go towards Youth Missions!
If you can donate a crock pot/pot of soup, please contact Youth Pastors Dre & Leah Bracey at leah@garfieldchurch.org.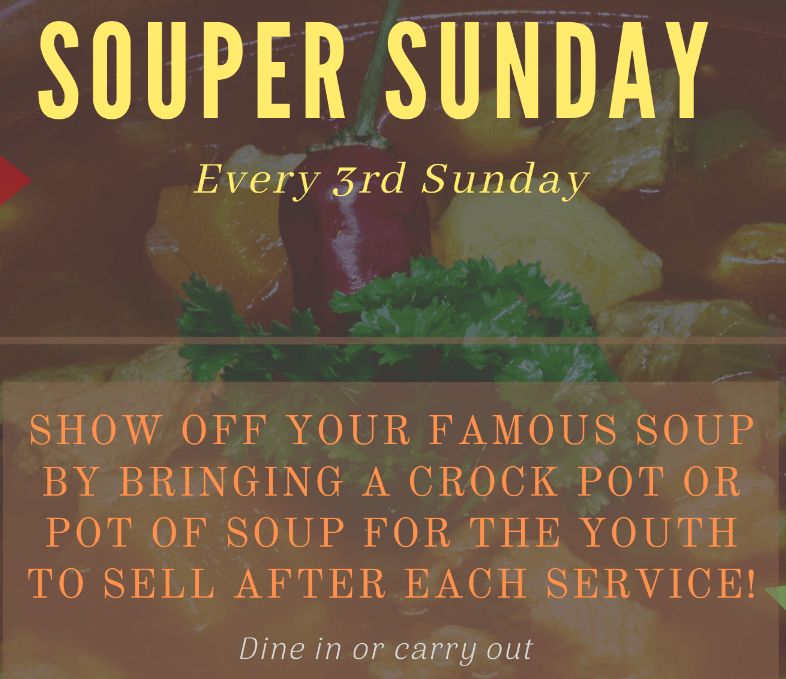 Night to Shine 2020 - Feb. 7 at 6 PM (Pepper Pike)
Financial Peace University
This 9-week short term small group teaches money management using planning, emotions, relationships and Biblical principles.
Beginning February 4 from 7:00 - 9:00 PM at the Pepper Pike Campus.
Financial Peace University
Learn money management that leads to financial freedom!
Start the journey
Baptism Sunday - April 19
Baptism Sundays are the heartbeat of our church! We will offer baptism and reaffirmation of baptism in our baptismal pool on Sunday, April 19th in Pepper Pike at the 11:15 service (with a preparatory meeting TBA) and April 26th at the 10:55 service at our South Euclid Campus.
If you are interested in baptism/reaffirmation, please contact Pastor Terry McHugh, terry@garfieldchurch.org for the Pepper Pike Campus or Pastor Scott Blevins, scott@garfieldchurch.org for the South Euclid Campus.