Garfield Memorial is a busy place with lots of fun activities in addition to our vibrant Sunday worship experiences. Visit often so you don't miss anything!
Ash Wednesday
7:00 PM WORSHIP
Join us in our Sanctuary in Pepper Pike at 7:00 PM. This Ash Wednesday worship service will help us enter the season of Lent (time of spiritual preparation leading up to Easter). Pastor Lori Stubbs will preach on our fifth Core Value, Forgiveness. House of Prayer will offer ashes and/or anointing with oil as well as some interactive prayer stations. Childcare through grade 5 will be available.
Lent
Lent is a time of repentance, fasting and preparation for the coming of Easter. It is a time of self-examination and reflection. In the early church, Lent began as a period of fasting and preparation for baptism by new converts and then became a time of penance by all Christians. Today, Christians focus on relationship with God, growing as disciples and extending ourselves, often choosing to give up something or to volunteer and give of ourselves for others.
Go to the Lent page to participate in spiritual growth for these 40 days!
Volunteer Celebration Dinner - Feb. 29 from 5:30-7 PM
Volunteer Celebration Dinner | Feb. 29 from 5:30-7:00 PM
If you are currently regularly serving as a volunteer at Garfield Memorial Church, we want to celebrate and thank you!
We will have a Volunteer Celebration Dinner at our Pepper Pike Campus for all volunteers serving in the church at both campuses. The church will recognize and celebrate ALL Volunteers- those who are taking a "Test Drive" in a new ministry area and those who are currently regularly serving in an area of ministry. We would like your response by February 19. Childcare provided through grade 5.
Pizza with the Pastors - March 1
Join us for Pizza with the Pastors on first Sundays of the Month at 12:30 PM at both campuses to learn about our DNA and how to get connected.
For more information go to garfieldchurch.org/im-new and/or visit our Connect Tables in the lobbies.
Mosaix Learning Lab - April 17-19
Souper Sundays
NEXT SALE | Sunday, March 15th
Support Garfield Youth CLE (grades 6-8 and 9-12) by purchasing soup during our Soup Sales on the 3rd Sunday of the month. Homemade soup will be available in small ($3) and large ($5) sizes to eat in the lobbies or take home. All proceeds from this fundraiser will go towards Youth Missions!
If you can donate a crock pot/pot of soup, please contact Youth Pastors Dre & Leah Bracey at leah@garfieldchurch.org.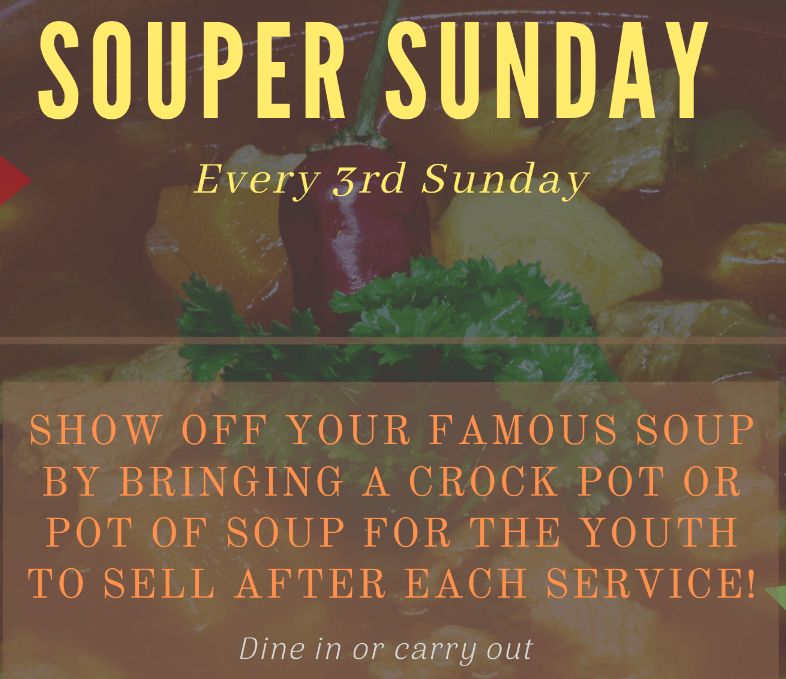 Baptism Sunday - April 19 & 26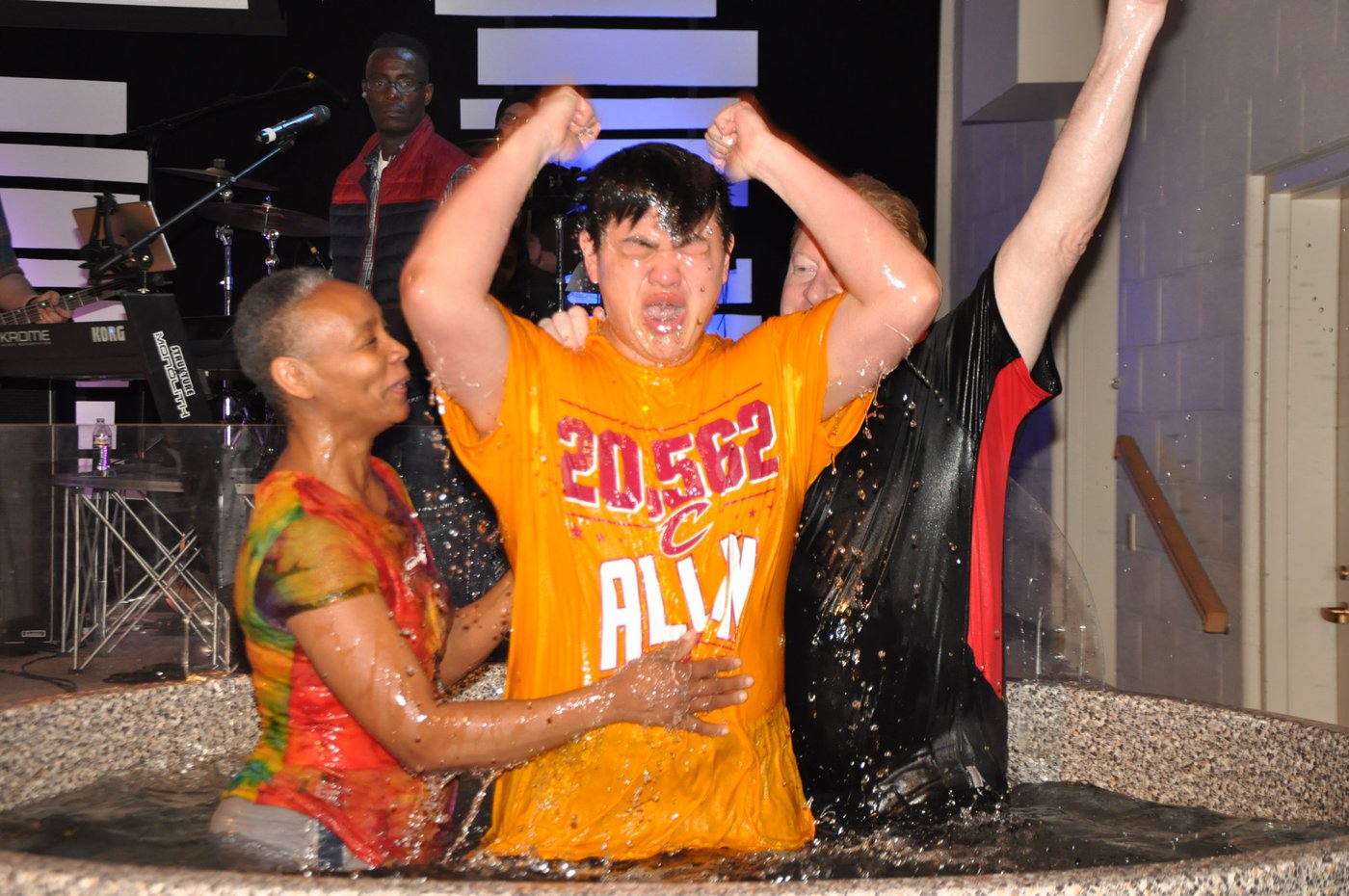 Baptism Sundays are the heartbeat of our church! We will offer baptism and reaffirmation of baptism in our baptismal pool on Sunday, April 19th in Pepper Pike at the 11:15 service (with a preparatory meeting TBA) and April 26th at the 10:55 service at our South Euclid Campus.
If you are interested in baptism/reaffirmation, please contact Pastor Terry McHugh, terry@garfieldchurch.org for the Pepper Pike Campus or Pastor Scott Blevins, scott@garfieldchurch.org for the South Euclid Campus.