Dinner with Heroes
Thursday, March 23 from 5:30 - 7:00 PM
at Greenview Elementary in South Euclid
Garfield has a long history of serving and supporting students, staff, parents & guardians of Greenview Elementary in South Euclid.
You know how important it is for parents guardians to participate in parent/teacher conferences. Greenview has asked Garfield to help encourage parents & guardians to participate in spring conferences, so we are sponsoring a "Dinner with Heroes" at Greenview on the evening of Spring conferences on March 23 to motivate parents & students to come and support them while they're there. We'll have a fun & nutritious meal, a community health fair, fun activities for students to do there and at home with their adult heroes and an inspirational message from our very own Eddie Arnold. We need Garfield folks to volunteer in lots of different ways to make this a great event for the students, their adult heroes and the school.
Please go to garfieldchurch.org/volunteer or come to the connect table in the lobby to learn more and sign up to help with this important ministry.

Easter Invites!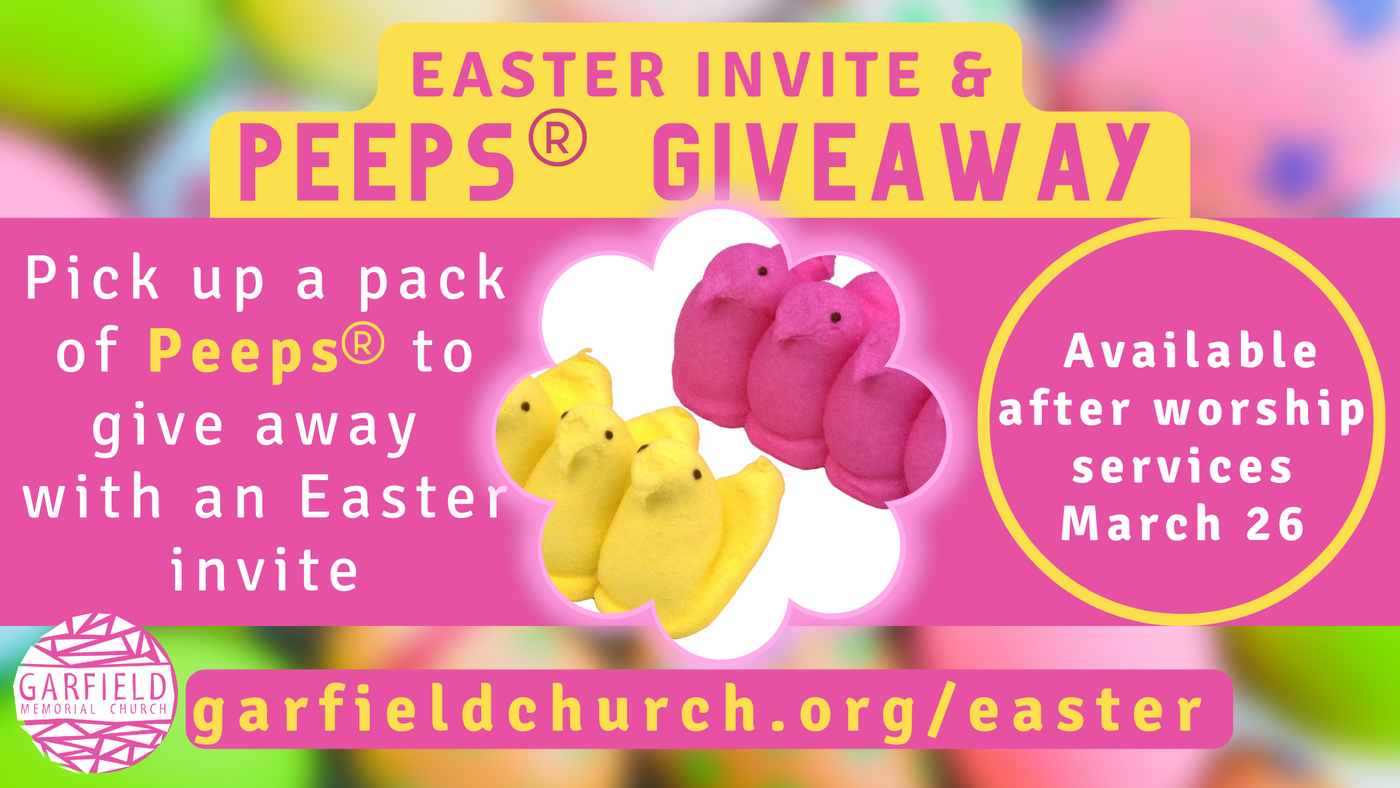 Free Community Meal & Event - Pictures with Baby Chicks & Baby Lambs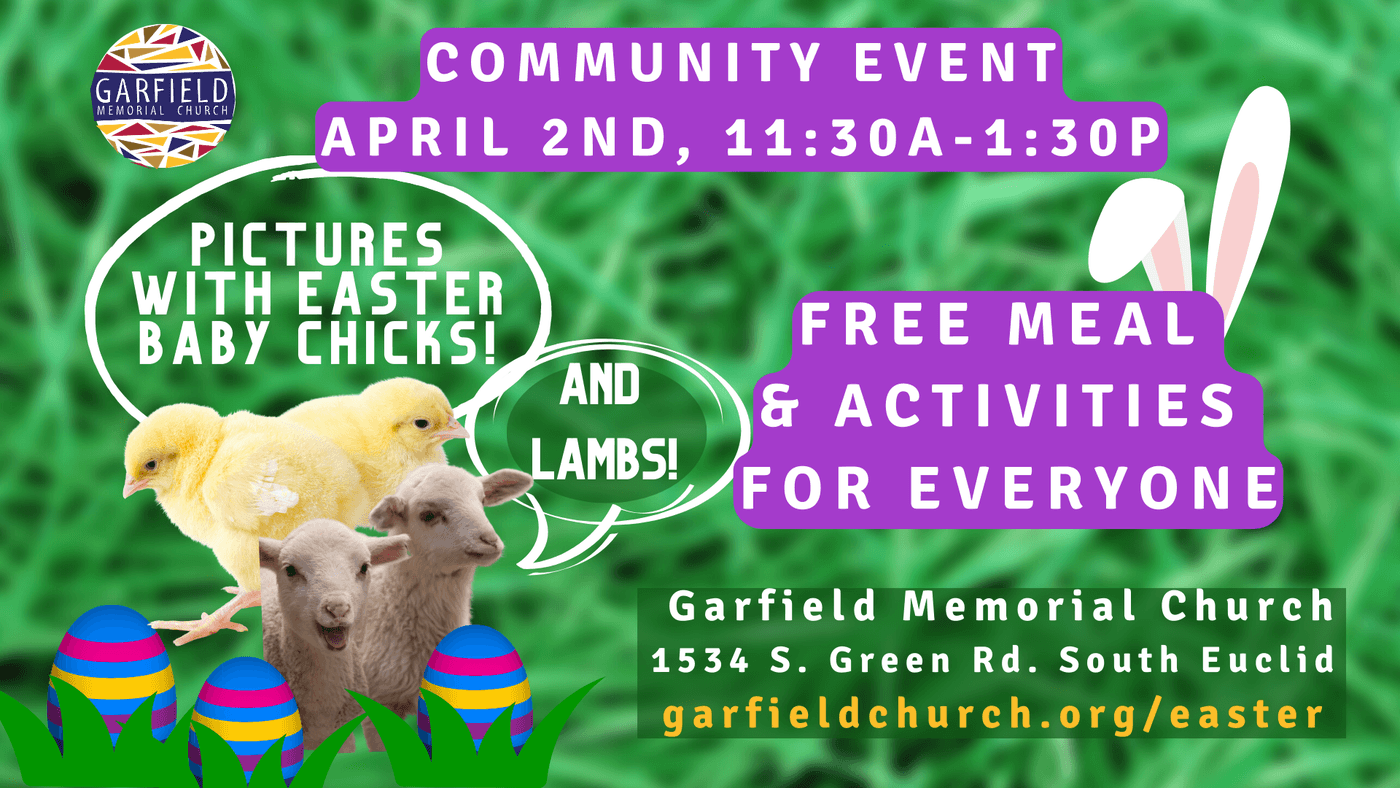 Easter Week Services
Maundy Thursday, April 6 at 7:00 PM
Worship in the Family Life Center
Nursery Care Available
Good Friday, April 7 at 7:00 PM
Worship in the Sanctuary
Nursery Care Available
Easter Worship, April 9
Heritage Worship - 9:00 AM
Mosaic Worship - 10:00 AM
Children's Ministry will be available at both services.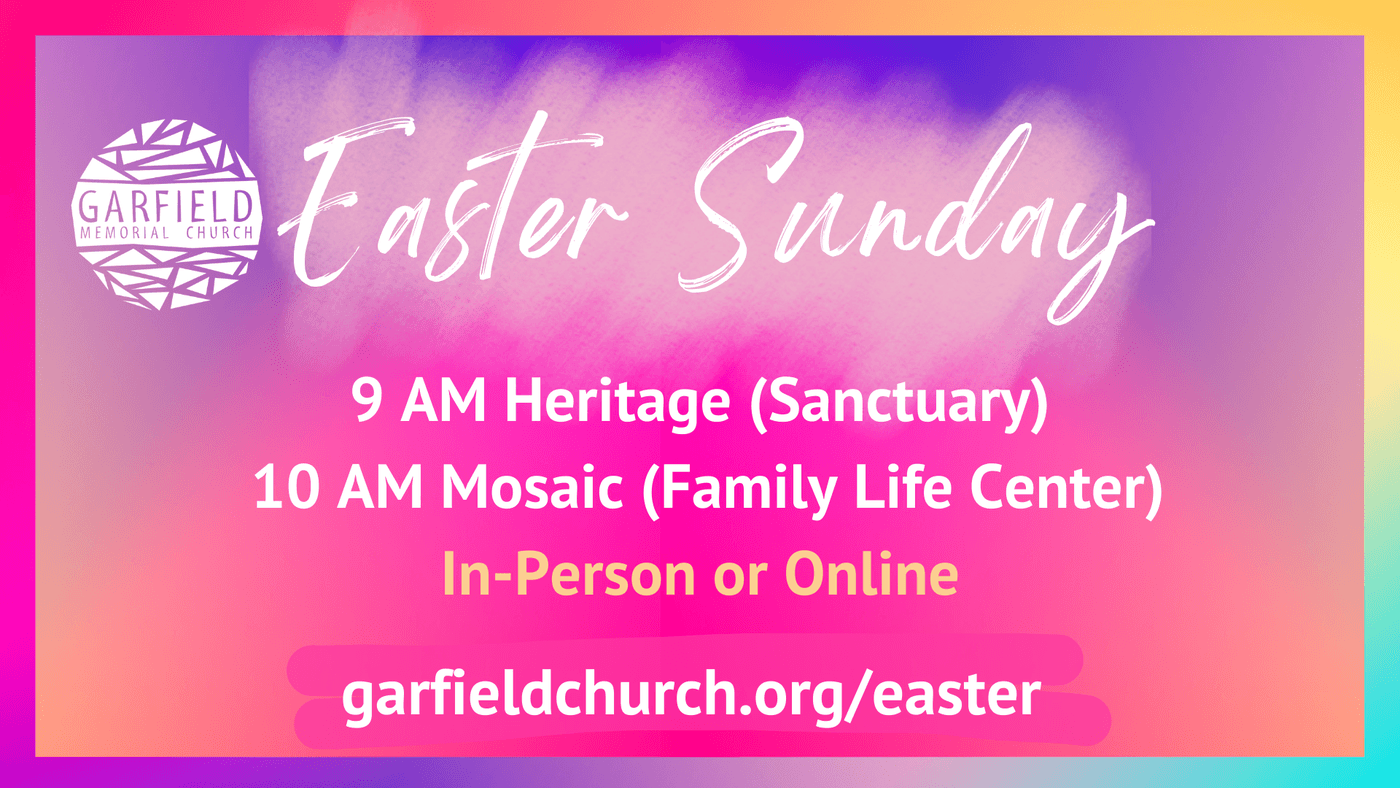 Free Community Baby Shower, April 30 11:30AM-1:00 PM
Indoors at Garfield Memorial Church, South Euclid campus at 1534 S. Green Rd.
A baby shower to celebrate all expectant mothers and moms/primary guardians of babies. Free gifts for 0 - 24 month sizes, brunch, and lots of baby shower fun! Every RSVP is entered in a big door prize. Young siblings are welcome, but the event is mom & baby focused. Volunteers and new (or gently-used, cleaned & in a plastic bag) 0 - 24 month size clothing, toys, equipment donations are welcome. Contact Flora@GarfieldChurch.org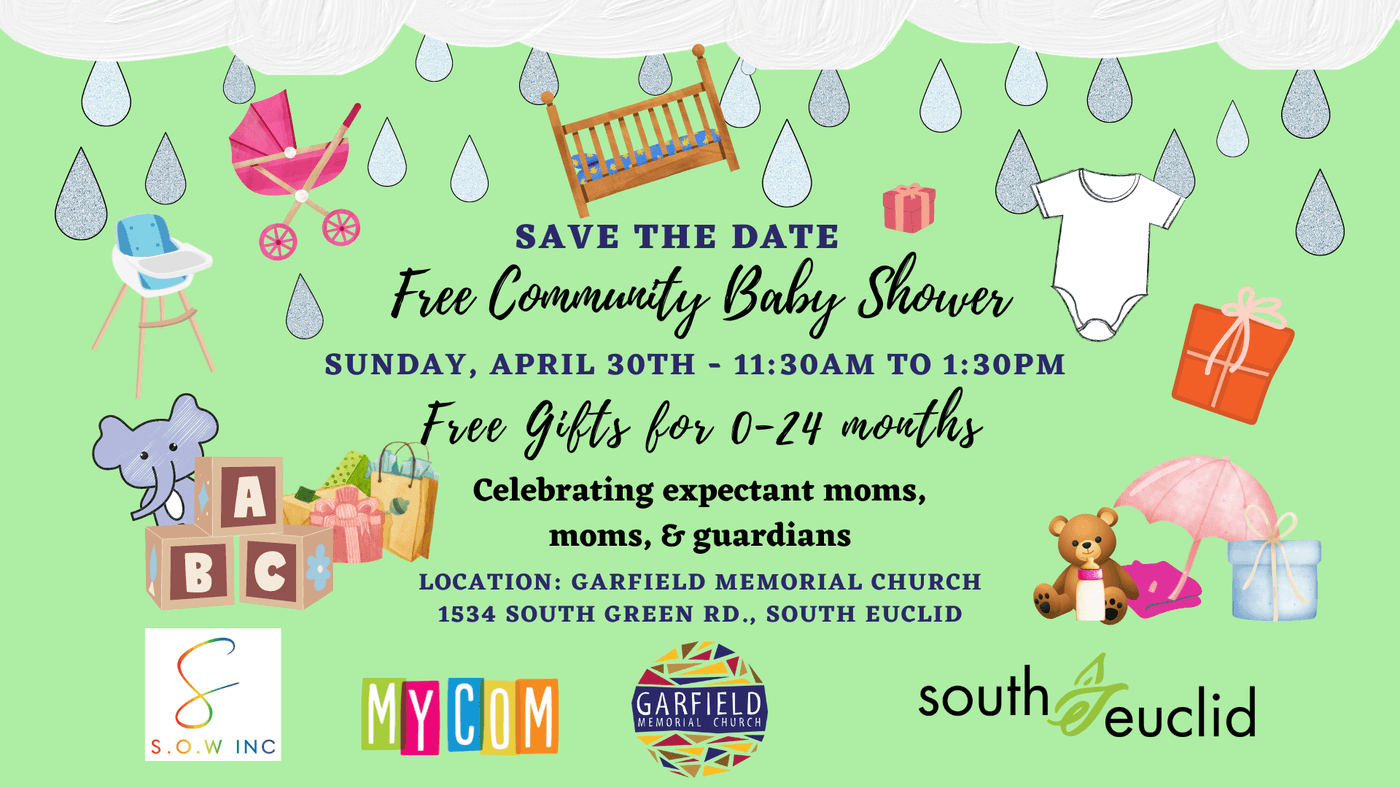 Current Sermon Series
March 19 | Luke 8:26-39 - "Good News for the Demon Possessed"
March 26 | Luke 18:35-43 - "Good News for Those by the Side of the Road"
April 2 | Luke 23:32-47 - "Good News for Some New Found Friends"
April 9 | Easter Sunday
April 16 | Baptism Sunday - "Good News for the Discouraged & Disbelieving"