Prayer is foundational to everything we do a Garfield Memorial Church. Therefore, you can find a number of ways to engage in prayer throughout our church community.
You can...
Send requests to our prayer team (scroll down for a simple prayer request form or email prayer@garfieldchurch.org
Attend the House of Prayer during the week via Conference Call on Mondays at 7:00 PM- dial 339.209.5473 - no access code is needed..
Visit our Prayer Room when our facilities are open.
Strengthen your prayer and put it in action.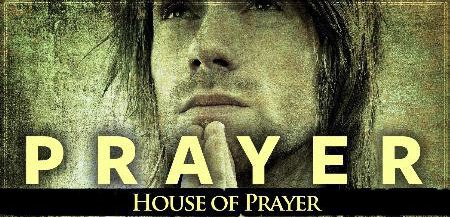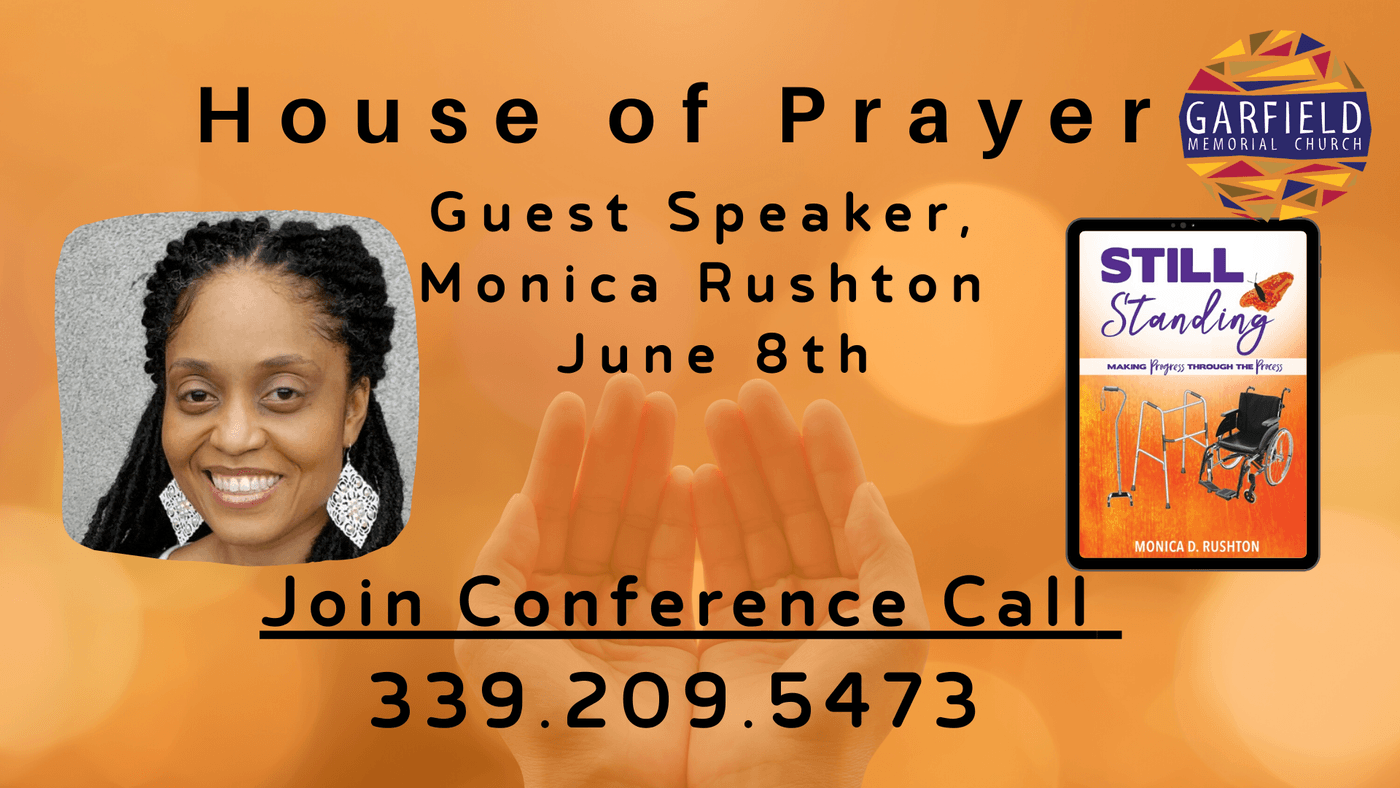 Monica Denay Rushton is a former licensed social worker. Her diverse work experience is in management, assessment and development. Having worked in a variety of settings including nonprofit community-based centers, elementary schools and hospitals, she has developed an increased sense of empathy for others! Her work opportunities have broadened her perspective, giving her multicultural experiences as she's worked with individuals and families. Monica's greatest desire is to be an instrument used by God. She wants to share hope and courage that will inspire others to believe that no matter what they are going through, all things are possible with mustard seed faith. Monica is the author of Still Standing: Making Progress Through the Process, an inspirational account of her experience living with Multiple Sclerosis as a Christian woman.
House of Prayer is currently meeting via conference call on Mondays from 7-8 PM. All welcome! Dial 339-209-5473. (No access code needed)
When we are back to meeting at our facilities, you can join us for House of Prayer in the Sanctuary at our Pepper Pike campus on Monday nights from 7:00 PM to 8 PM and Thursdays at our South Euclid campus in our Worship Center from 6:30 PM to 7:30 PM for Soaking Prayer, Testimonials, Worship, Interactive Prayer Stations, Communion, Prayer, and Outreach.
PRAYER NEEDS
In need of prayer? Email prayer@garfieldchurch.org or call 216.831.1942 ext. 235 or fill out form below.
All requests are confidential.
HOUSE OF PRAYER
PRAYER IN WORSHIP
You can request prayer during our livestream of Mosaic Worship 10:00 service at https://garfieldchurch.churchonline.org/ Trained Prayer Partners are also available during and after all worship services when we are meeting live.
PRAYER ROOM
When our buildings reopen, please come to our interactive prayer room and post a prayer request on our Chalk Request Board. It is near the Sanctuary at the Pepper Pike campus when our facilities are open.
You can also donate a cross for our Cross wall. The theme of Prayer Room is based on John 10:9, " I am the Door"
PRAYER IN MOTION
Prayer is motion is a great way to grow your prayer life. It is a ministry to engage in prayer in a variety of different ways. Updated on a monthly basis. It is sure to bless you and strengthen your faith! Click the tile below to learn more.
11:17 Prayer