Youth Group Meets Sundays 4:30-6:00 PM
All youth in grades 6-12 are invited to weekly meetings on Sundays from 4:30-6:00 PM in the KidzSpace Theater in Pepper Pike for fun, fellowship, faith - and food!
Starting October 8 (and continuing on 2nd Sundays) we will have SOUPER SUNDAYS. This is a fundraiser for youth missions. If you would like to donate a pot/crockpot of soup to be sold by the youth after services please use the form below.
Our youth are a diverse and multicultural gathering from across two dozen school districts! In our various differences, we experience God's same message to each of us: we are all greatly valued and loved. We create fun and safe spaces to cultivate and help youth develop a strong relationship with Christ and become confident leaders, fulfilling their life's purpose. Having a strong anchor in God allows us to know and fulfill our purpose. It's our responsibility as leaders and as parents to train our children up to be strong believers and cultivate a true relationship with Christ.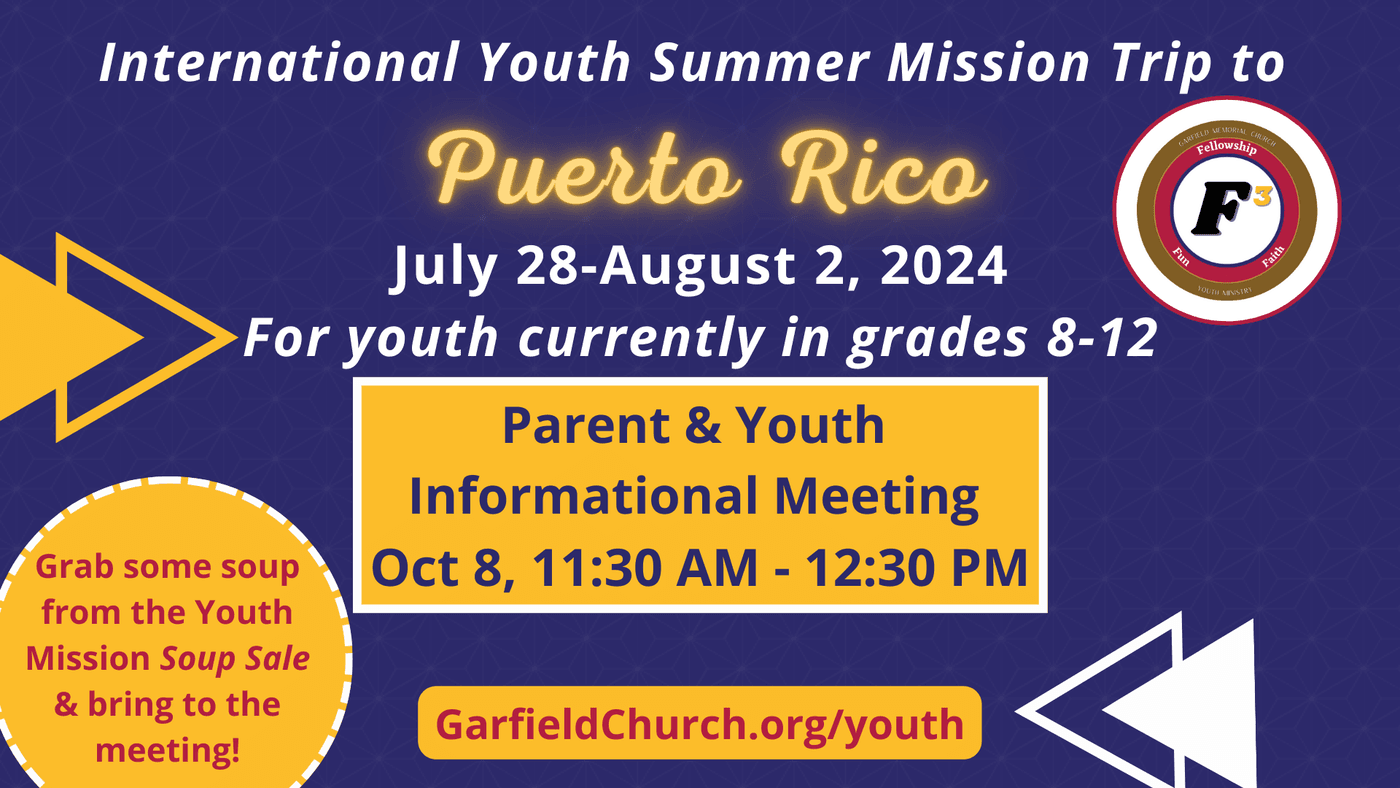 2024 International Summer Mission Trip Puerto Rico July 28-August 2
Through Youthworks www.youthworks.com We have reserved spaces for our youth (current garages 8-12) and adult leaders for the summer of 2024! There will be an informational meeting on Sunday, October 8 at 11:30 AM in the Chapel at the Pepper Pike Campus. Let us know you are interested by using the form below.

Kidz Club
Connect with us on social Media!