From tailgate parties to movies to parades, there are lots of ways to widen the circle through Outreach. Contact Outreach Coordinator Nikki Froehlich at nikki@garfieldchurch.org to learn how you can serve.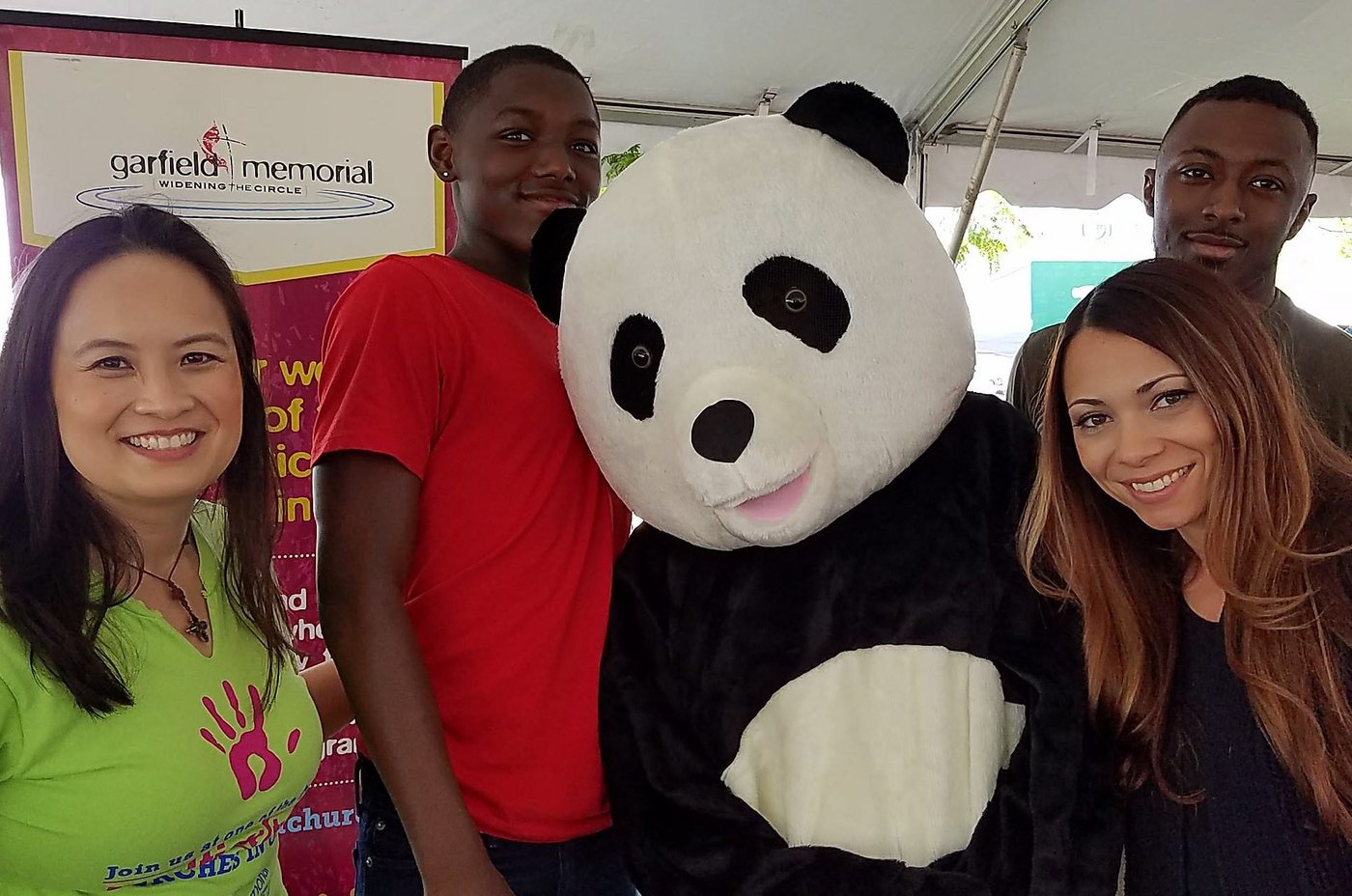 Food Pantry | Items Needed
We are in special need of donations of canned fruit. Please drop items off at either campus in the collection areas along with other nonperishable items. Donations of grocery gifts cards (Aldi's, Giant Eagle) in denominations of $25 & cash/check/digital donations for the food pantry ministry are always needed. Simply bring to either church office or place in the offering noting that it is for the food pantry.
If you are in need of assistance, please contact either church office: Pepper Pike, 216.831.1566 or South Euclid, 216.381.2953.
If you'd like to assist with distribution of food, contact Mary Jo Garrison 440-423-0924 or Nancy Rapaszky 440-725-7214.
Kidz Read | South Euclid
Kidz Read is a weekly reading intervention program for 4th graders at Greenview Upper Elementary School lead by Garfield Memorial Church in South Euclid. We need adults who love kids and are willing and able to read to them and listen to them read. If that describes you (and your are available during school hours, contact scott@garfieldchurch.org to learn how you can help a child succeed!
Kidz Club | South Euclid
Kidz Club meets most Wednesdays from 3:00 – 5:00 PM. At Kidz Club, kids K-12th grade gather at our South Euclid Campus for basketball, pizza, video games, homework help and the chance to connect with kids and adults in a safe place where they can be themselves.
We need more people than ever to welcome, love and impact all the kids who come each week. If you are interested in helping with Kidz Club in any way, email scott@garfieldchurch.org or phone/text at 419.834.5120.