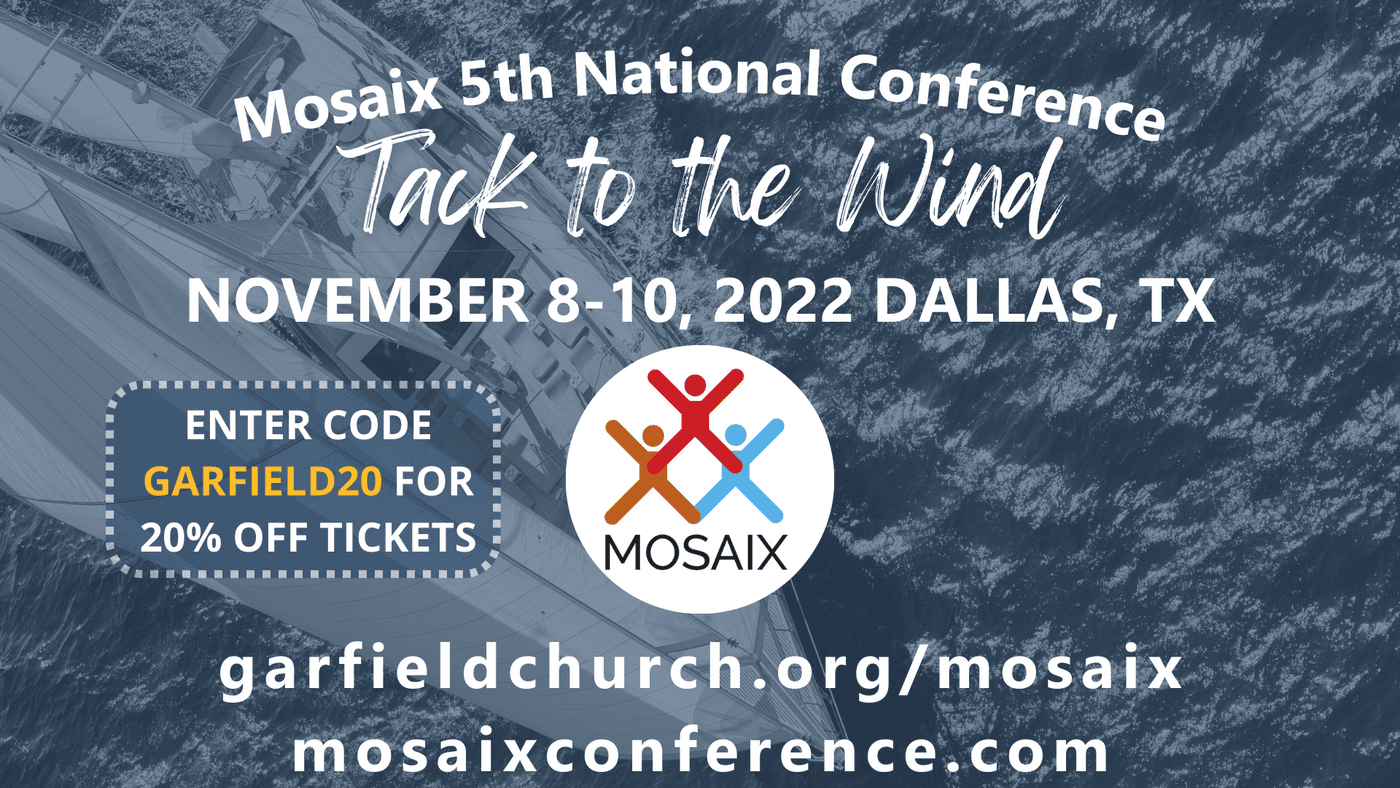 Mosaix 5th National Conference - November 8-10, 2022 DALLAS, TX
SEE BELOW FOR LINK TO REGISTER - ENTER CODE GARFIELD20 TO TAKE 20% OFF CURRENT TICKET PRICES!
The Mosaix National Conference is being held for only the 5th time and for just over 48 hours will represent the epicenter of a now 20-year and still growing Movement in the United States and beyond to establish healthy multiethnic and economically diverse churches for the sake of the Gospel. The triennial event is among the most anticipated, exciting, and encouraging pastoral leadership conferences of the year! Many Garfield staff & members will be attending and we encourage you to register and be part of this amazing conference.
Learn more about the 2022 Mosaix National Conference here. Get tickets here. Enter code GARFIELD20 to take 20% off current ticket prices!
Garfield Memorial and the Mosaix Global Network
At Garfield Memorial, diversity is not just a buzz word or a core value. It is a way of life. Our lead pastor Chip Freed and his wife, Terri, have paved the way to make this one of the most diverse and welcoming churches in Northeast Ohio and across the country. We believe the Lord is calling the Church to reflect what the Kingdom of God looks like. At Garfield Memorial we feel called to equip others churches that reflect the Kingdom of God in similar ways. The primary ways we have done that is through our partnership with the Mosaix Global Network - Learning Labs, Coaching Groups and Conferences.
Multiethnic Conversations
Mosaix Cohorts