KidzSpace Children's Ministry
100 Years From Now The Only Thing That Will Matter To A Child Is Their Relationship with God.
On Sunday mornings we have fun and engaging KidzSpace Children's Ministry (Pre-K through Grade 5). Nursery (6 weeks-18 months) and Toddler Care (18 months-age 3) is offered at all services (Pepper Pike: 9:00 & 10:00 AM).
Check-in/drop-off begins 10 minutes prior to worship services and ends 20 minutes after the start with LIFT OFF! (Effective May 9)
For more information about KidzSpace contact: Kenya R. Woods, Pastor of Children & Families Kenya@garfieldchurch.org
To to learn more about volunteering in KidzSpace, please use the form below.
Upcoming Events
CHILDREN'S CHOIR
(Currently suspended)
Garfield has a children's choir. Rehearsals will be on Sunday mornings from 9:45 - 10:00 AM in the Community Room (room off the KidzSpace theater). The goal will be to have the kids sing during the 1st service about once a month. If interested, you can email Kelly Bhatnagar at kelly.bhatnagar@gmail.com. (Children's choir will resume once live worship resumes.)
About KidzSpace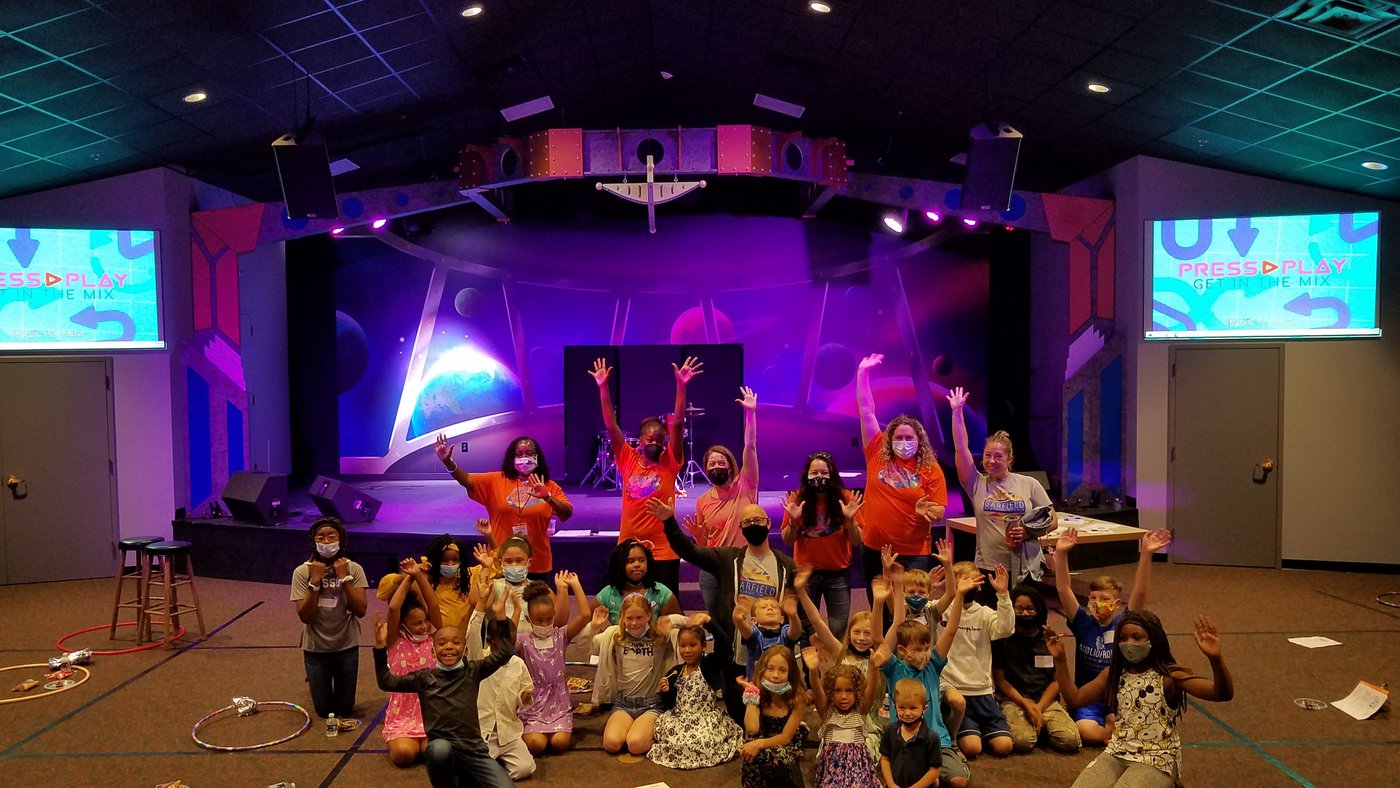 KidzSpace is a specially designed place for children age 6 weeks through Grade 5 to grow in their relationship with Jesus during all weekend worship services. Kids are met right where they are through powerful worship, engaging teaching and relationship-building moments. So, parents and kids, we invite you to join us on this life-long adventure and discover what God has in store for your journey today!
We use the Orange strategy. Orange is a nationally-known and widely-praised curriculum. (whatisorange.org) It is family-friendly and family-focused to drive home key lessons from God's word through fun and adventure and equips parents to be their children's primary faith builder all week long.