Garfield Memorial is a busy place with lots of fun activities in addition to our vibrant Sunday worship experiences. Visit often so you don't miss anything!
KidzSpace & charity: water
BUILDING A WELL!
Through Christmas, KidzSpace will be collecting money to build a well through Charity Water. Money will be collected at both locations and giving is open to anyone at Garfield Memorial Church. Our KidzSpace goal is $2,000. (I would encourage any adult interested in giving to bring their money back to KidzSpace, or to pass it on through a child.) Visit the page below to donate and learn more!
KidzSpace & charity: water
KidzSpace is raising money to purchase a well through Charity Water. Our goal is $2,000.
KidzSpace & charity: water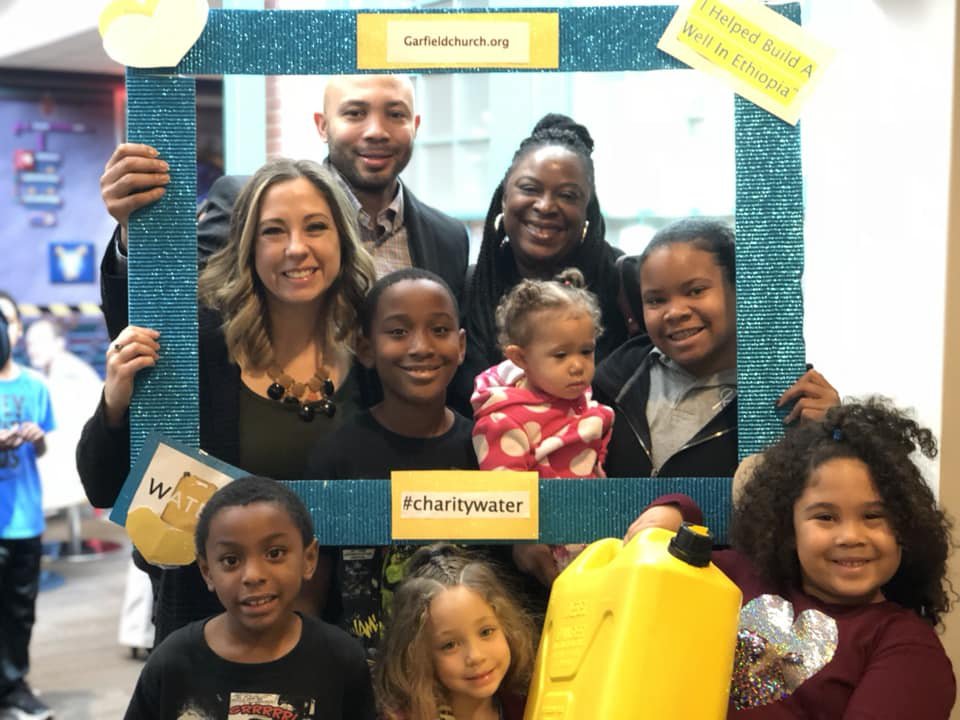 Souper Sundays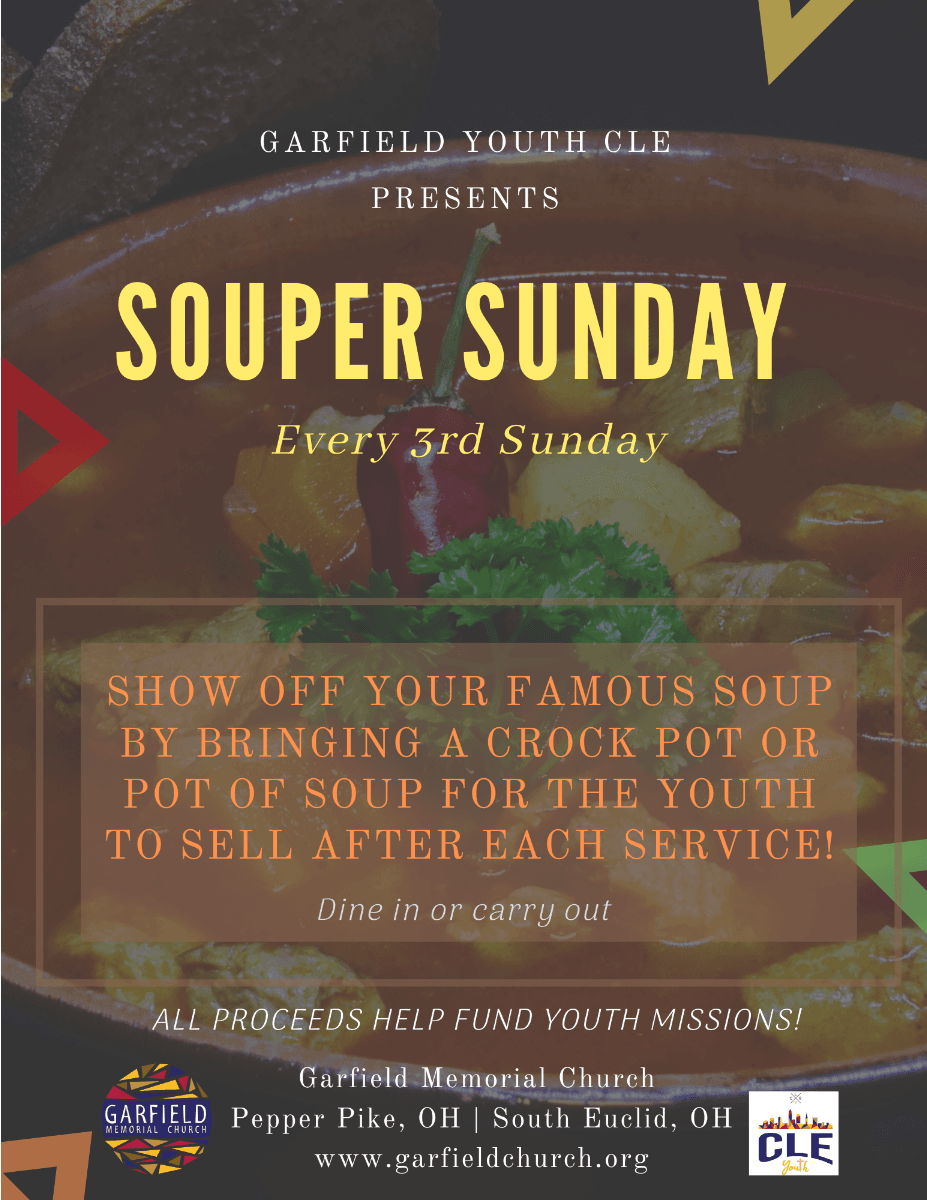 Next sale: Sunday, November 17th
Support Garfield Youth CLE (grades 6-8 and 9-12) by purchasing soup during our Soup Sales on the 3rd Sunday of the month. Homemade soup will be available in small ($3) and large ($5) sizes to eat in the lobbies or take home. All proceeds from this fundraiser will go towards Youth Missions!
If you can donate a crock pot/pot of soup, please contact Youth Pastors Dre & Leah Bracey. Thanks for your support!
Youth Group | FriendsGiving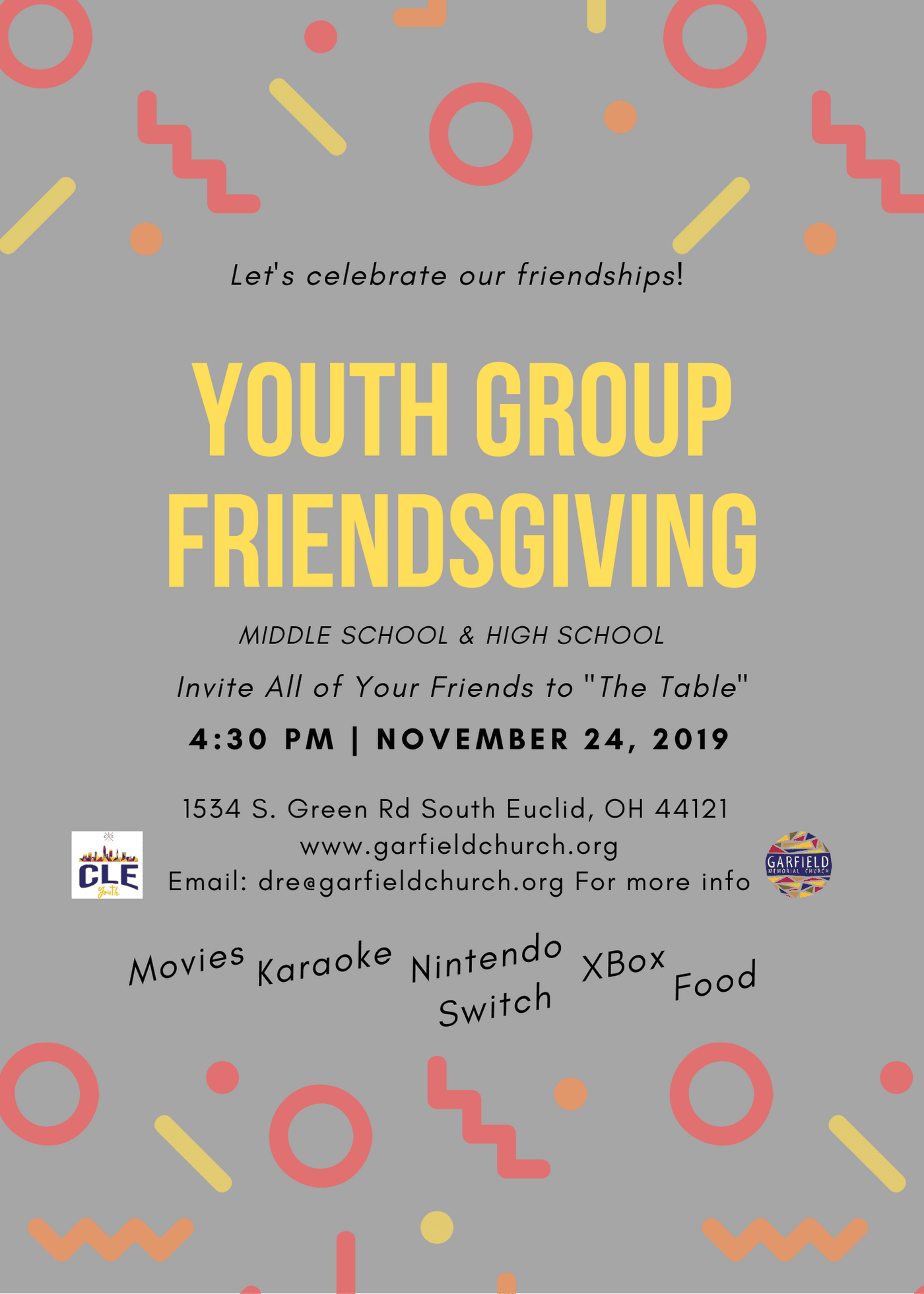 Free Movie Event | Frozen 2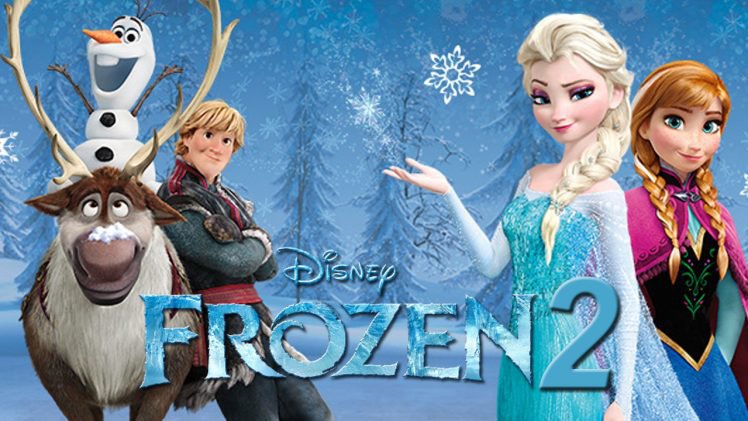 Stay Tune for more details about a free upcoming community viewing of Frozen 2.
Christmas in CLE
Join Us for Our CLE CHRISTMAS CELEBRATIONS!
DECEMBER 24
5:30 PM (Pepper Pike Campus Family Life Center)
6:30 PM (South Euclid Campus Worship Center)
7:00 PM (Pepper Pike Campus Family Life Center)
8:30 PM with Chancel Choir (Pepper Pike Campus Sanctuary)
11:00 PM with Special Music (Pepper Pike Sanctuary)
The Christmas season brings a lot of celebrating – dinners, parties, time with family. Join us for an amazing CLE Christmas Celebration. We are planning six Christmas services that will retell the Christmas Story and will help you and your family connect with the true meaning of the season. Children's activities, nursery and toddler care provided.
CHRISTMAS OFFERING
"Unto us a child is born, unto us a son is given" (Isaiah 9:6). We give at Christmas because God who "so loved the world … gave his one and only Son." As "One Church in Three Locations" – meeting in Pepper Pike, South Euclid, & Liberia, Africa – we are extending ourselves to the greater community so that all may know that Emmanuel is born…God is with us. We want to invite you to participate in our special Christmas Offering this year, honoring our God who on that first Christmas "so loved the world that he gave..."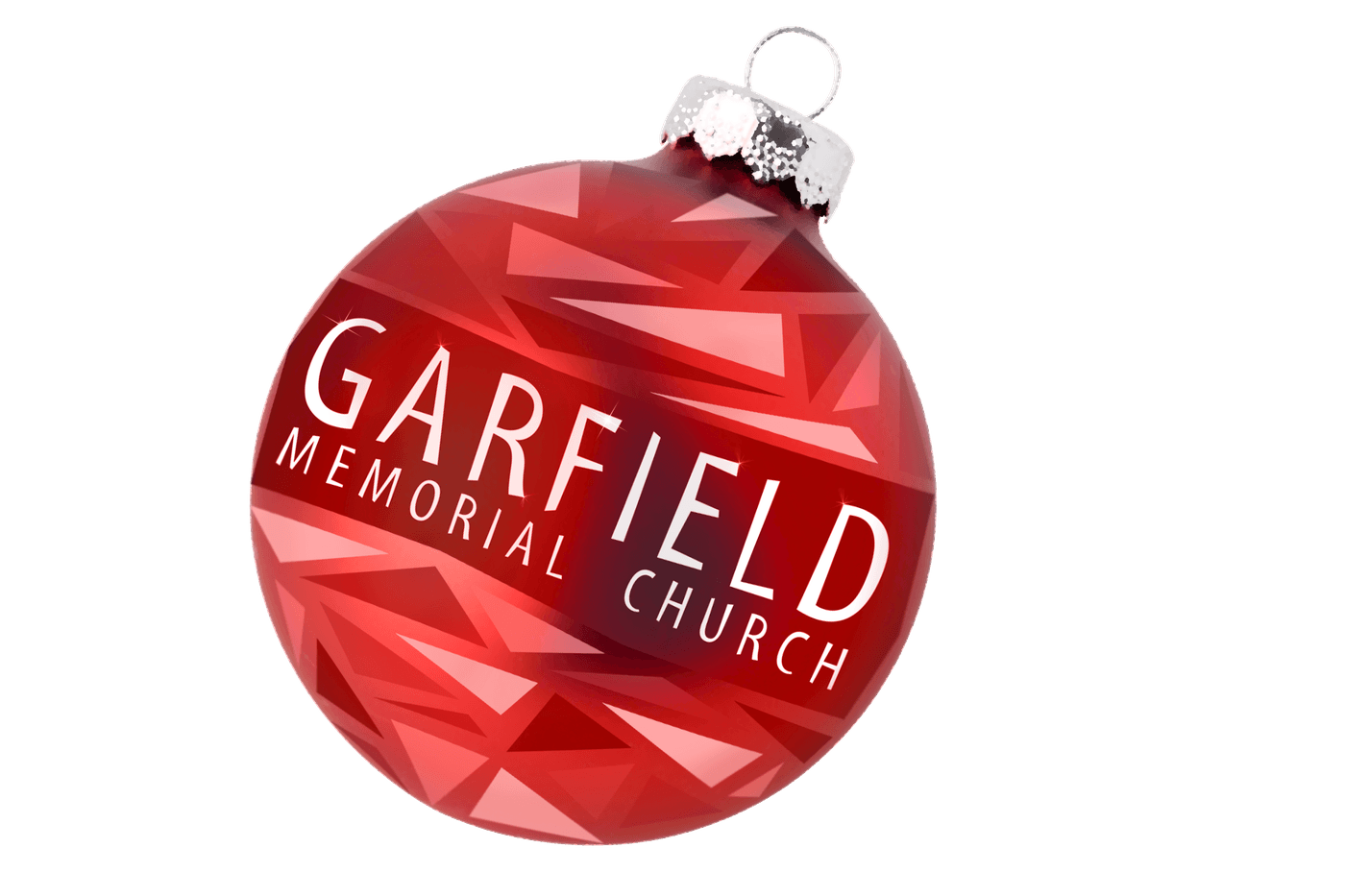 New Year's Eve Gala & Watchnight Service
A FAMILY EVENT OF MUSIC | DANCING | GAMES | FOOD | FUN
Tuesday, December 31, 2019
9:30 PM – 12:30 AM
Garfield Memorial Church, Pepper Pike Campus
This New Year's Eve the Wheatt Foundation will sponsor its 8th Annual New Year's Eve Gala. There will be music, dancing, games, food and fun for the entire family. The program is alcohol and drug free. At 8 p.m. "Watch Night Service, Prayer & Meal" will take place in Garfield's Sanctuary prior to the Gala (FREE).
ADMISSION FOR THE GALA | $20 PER PERSON
Tickets available online at 2019newyearsevegala.eventbrite.com
OR at Garfield Memorial Church on M-F from 9 AM to 3 PM
OR at Aldersgate UMC (4069 Eastwood Ln, Warrs. Hts) on M-F from 11 AM to 3 PM
WATCHNIGHT SERVICE & PRAYER | NO COST
8:00 PM | Garfield Memorial Church Sanctuary
(Watchnight commemorates slaves and freed blacks who on Dec. 31, 1862 prayed and awaited President Lincoln to sign the Emancipation Proclamation to stop Slavery.)
WATCHNIGHT MEAL | NO COST
8:30 PM | Outside of the Sanctuary
The meal is for all those attending the Night Watch Service and/or Gala.
VENDORS WELCOMED | call for info: 440-247-6872
SUPPORT "NIGHT TO SHINE" | Proceeds support this world-wide prom night experience for older youth & adults with special needs. GMC is an annual sponsor of this free-of-charge event.
HELP FEED A NEEDY FAMILY | Bring a sealed non-perishable food item for Garfield's Food Pantry.
Sponsors: The Wheatt Foundation, a non-profit 501(c)3 tax-exempt organization that promotes the performing arts through education; Garfield Memorial Church and Aldersgate UMC